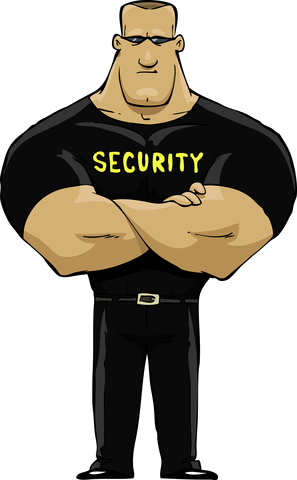 SAFETY AT THIS FESTIVAL
We always make sure we have the best security at Our Events. Friendly but firm if you need them. They are there to protect you but promise to always be approachable and fair. If you have any problems at the festival and need help from the security, just ask!

Personal Welfare
Admission to the event is at Ticket Holder's risk. DERBYSHIREDUBS and the Premises Licence Holder will not be held liable for any loss, injuries or damages sustained at the event including damage, theft or losses to property and motor vehicles if the cause is due to the negligence of the ticket holder or the actions of other patrons or thirds parties or force majeure.
WARNING: EXCESSIVE EXPOSURE TO LOUD MUSIC MAY DAMAGE TO YOUR HEARING

Crime Prevention
Please remember to look after all your valuables during your time at any of our Events. Remember, your possessions are your responsibility, so only bring what you need – the less stuff you need to keep an eye on, the better.

Drugs
We at DERBYSHIREDUBS have a zero tolerance drugs policy. Any illegal drugs will be confiscated and the police may decide to prosecute. "Legal highs" are also strictly prohibited and may result in ejection from the event. Searches are a condition of entry to the festival.

First Aid
We have a dedicated highly trained first aid team on site 24 hours a day. If you've got any injuries or concerns about your welfare they are more than willing to help.

Fencing
The site fencing is in place to protect everyone at the event. Tampering with it is forbidden and may result in ejection from the event.

Fire Information
Personal camp fires are allowed on the campsite only, MUST be in purpose built, OFF THE FLOOR, containers and on the condition that you have the means to extinguish it in your camp.

Barbeques
For the safety of everyone at the festival and the fact you are in one of the countries most stunning locations, no disposable barbeques are allowed onsite. Purpose built units that are raised off the ground are permitted, although please take caution when cooking around flammable tents.

Hot ash MUST be disposed of in the metal ASH bins and NOT THE SKIP.

Gas Canisters
Gas canisters are allowed on site, although please be reasonable with how much you bring. Remember not to cook inside tents, and take extreme caution when changing camping gas.

Aerosols
Aerosols are allowed on site but please be sensible and respect your fellow festival goers. Misuse can result in ejection from the festival.

Every campervan should have a fire extinguisher fitted.