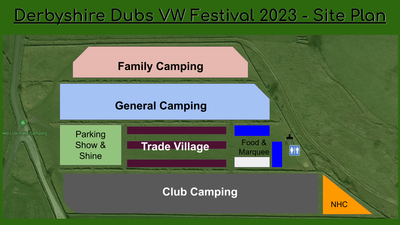 Vehicle Pass
We are implementing pre-selection for camping to help organise the layout. These tickets are free but each vehicle MUST have one.
Vehicle Pass – Family Camping
Vehicle Pass – General Camping
Vehicle Pass – Club Camping
Caravan pass - Club Camping Field + £10.00 (caravans must present the pass on arrival or a £10 fee is due as they take up a lot of extra room.)
Important ticket info
We are now introducing e-tickets. After tickets are purchased you are added to a master list and your tickets are emailed out to you immediately.
Please double check your Junk email folder, your e-tickets will be delivered by Fienta.com
On arrival your e-ticket will be scanned (These can be printed at home if you don't want to use your mobile on the day) and you will be given your weekend wristbands.
No refunds given on tickets purchased if you don't fancy the weather conditions (it's Buxton in spring/autumn, come prepared for Snow, Rain or Heatwave :) ).